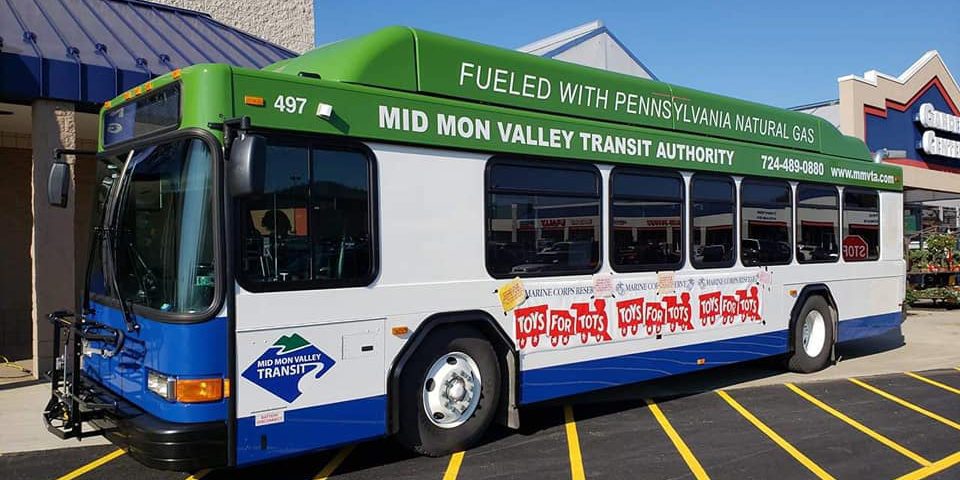 For local riders, exciting things are happening for the Mid Mon Valley Transportation Authority. The pandemic led to a loss of riders traveling to Pittsburgh, according to MMVTA Executive Director Ashley Seman, so now the MMVTA will change its focus to local services.
These local services include the installation of two new shelters in Belle Vernon borough and the city of Monessen. Seman said these two shelters were requested, and due to high traffic and a high frequency of riders getting on and off at these locations, the MMVTA found it beneficial to install them.
The MMVTA wants to make it easier for local riders to use the transportation services. It will also expand local service to Gabe's Plaza, Speers Industrial Park and a deviated stop at Spartan Health Complex.
"(There is) more opportunity for riders to take advantage of riding public transit and with the cost of gas so high, riders can certainly save money to (and) from work, shopping plazas and doctor's appointments," said Seman.
Buses will also experience some new changes, including infotainment screens, and a dozen diesel buses were swapped with compressed natural gas buses. These buses are due to arrive in 2024.
"It has been MMVTA's goal to have a full complete CNG fleet to use our CNG fueling station located at our Donora facility," Seman said.
CNG is considered one of the cleanest burning fuels for transportation and produces less greenhouse gas emissions by 20 to 30%. These buses are better for the environment and will aid in reducing MMVTA's carbon footprint compared to diesel buses.
Some shelters will contain brand new electronic signage, according to Seman.
"The electronic sign at the Cal U/ PennWest park and ride location, located across from Vulcan Village, provides the same great information to riders, but just on display at the shelter location," said Seman. "We will be choosing three or four other shelter locations to install electronic signs in the near future."
The buses themselves will also be fitted with new electronic infotainment signs on board for riders to enjoy. Electronic advertisements will be coming to buses soon as well.
"We recently upgraded our technology onboard the vehicles with large electronic signage. These electronic signs, or infotainment signs, display several components, including next stop arrival times, informing riders the estimated arrival time for the next three future stops the vehicle will travel along the route," said Seman. "The signs also inform riders of transfer options to other routes on the upper right-hand corner and fun trivia to keep the riders entertained throughout the trip!"
The MMVTA hopes to provide riders with the best possible service and encourage new riders to try it out. It works with any schedule, and with the mobile phone app and website, there is no need to try and memorize routes and times.
MMVTA's real-time bus tracker, TraXster, can estimate arrival times. Riders can access TraXster at all signed bus stops or text the MMVTA system. The online site will allow you to see MMVTA buses en route, providing three different arrival times per stop location.
"We also teamed with Google Transit allowing users to view MMVTA fixed route commuting options on Google Maps," said Seman.
The online capabilities allow commuters to find routes to work, school and restaurants that work with any schedule, providing convenience without overthinking.
"After a few tough years, the MMVTA wants to hit the ground running by improving our customers' travel experiences with improved service and innovative ways of better accommodating them," Seman said.
For more information about the MMVTA and to find access to TraXster, you can visit mmvta.com.
Sponsored content by the Mid Mon Valley Transit Authority.
https://observer-reporter.com/sponsored/mid_mon_valley_transit_authority/mid-mon-valley-transportation-authority-brings-updates-new-options-to-riders-and-community/article_e3cc5d28-0ea4-11ed-b5f2-ef3a605bb86a.html?fbclid=IwAR3PMpZK-NkIFssUMJRVPSIabHvxhjpfC8N7_nY0ZomCzD_KPxowG0gS-Oc