Thanks for contacting us! We will get in touch with you shortly.

Local 2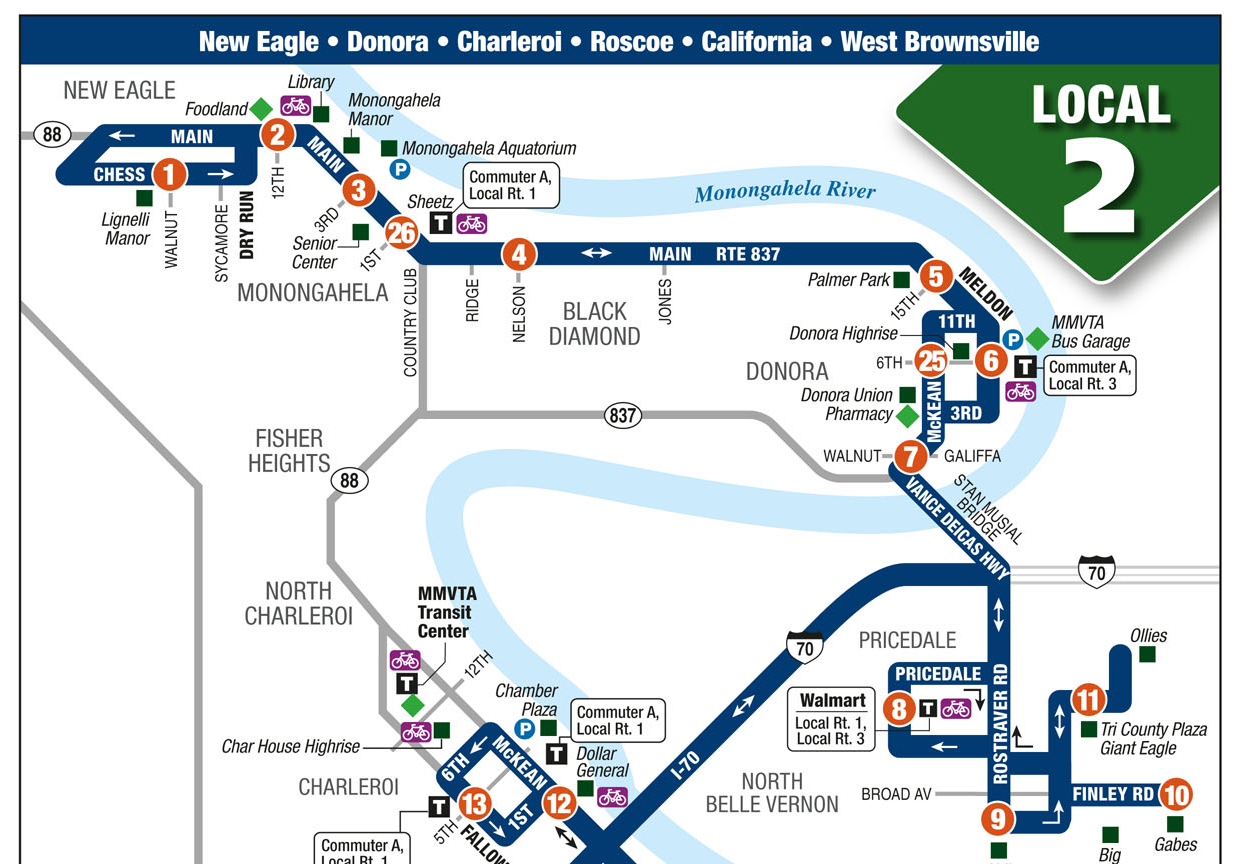 Local 2 (University Route) weekday service to/from West Brownsville WalMart, California, Vulcan Village, Liberty Towers, PennWest (Cal U) Campus, Elco, Stockdale, Roscoe, Allenport, Dunlevy, Charleroi, Donora, Black Diamond, Monongahela and New Eagle to/from the Rostraver Shopping Plazas (WalMart, Tri-County Plaza, Gabe's & Aldi).
Commuter EXpress 3
EXPRESS 3 WILL NOT OPERATE UNTIL FURTHER NOTICE. Operates from Donora, Monessen, North Charleroi, Monongahela, New Eagle, Finleyville to 43 to 51 to the South Busway into Pittsburgh.